Unlike Dutch nationals, expats might not visit oral health practices too often for routine dental care as the treatment costs sound sky high, unless insured. However, if someone suffers an intense pain in tooth or gums, then you are not left with a choice but to consult a dentist. And now with the Corona virus into the bargain, everyone across the globe is so skeptical about visiting general/dental care centers. During the time when the active Corona cases are increasing daily in the Netherlands, staying cautious is the safety mantra. Well, considering the fact that dentist needs to work in an intimate contact with the patient and in an aerosol generating environment which could be a possible threat, it's quite obvious to enter a state of dilemma of whether to visit the dentist or not. Not to worry friends, if it's urgent don't hesitate to run to the nearest dental practice. I have seen Dutch natives and many expats from everywhere across the world actively making their appointments for simple dental procedures like scaling and polishing(mondhygiene) and a routine check- up(controle) or follow- ups. Though it may seem strange to us but we need to get over the fear of nosocomial infections. All we need to do is follow the Corona Guidelines sincerely anywhere we go. In fact, I would say that it is more safe in a dental atmosphere than in a grocery shop or supermarkets. Have you heard of any Corona case transmission through a dental practice? I guess, no. Isn't it commendable that despite a close contact work and a high- risk category, dental staff makes sure that the highest level of disinfection protocols are being followed at every cost. As the health safety is of utmost importance, the Dutch Dental Associations(ANT, KNMT) have come up already with strict guidelines to make sure that the preventive measures against corona are effectively put into action to keep up the good standards of hygiene for both the clients and employees. So you need not to be anxious while going out for a dental treatment, it is completely safe. Find out how safe is it to visit a dentist during the Corona pandemic.
Corona safety measures taken in a dental practice
A general telephonic enquiry about the Corona/flu symptoms and travel history is made thoroughly by the dental staff before scheduling any appointment.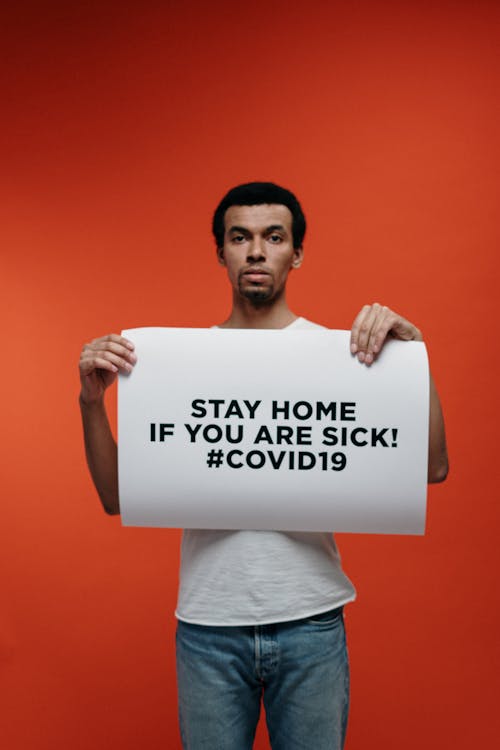 Patients are requested to arrive 5 minutes before the appointment. If they arrive too early and no seat is available, they need to wait outside/car.

Use of special door posters with corona measures for better understanding and awareness are pasted.
Waiting rooms are arranged such that 1.5m distance is maintained between the patients if more than one arrives at the same time.

A demarcation line is drawn to ensure safe distance during conversation between a dentist and patient.

Patients are advised to come alone as much as possible

Everyone entering the practice (oral care professionals, patients or others) need to wash their hands with soap and water or disinfectant(hand alcohol) and are not allowed to touch unnecessarily mobile phones, door handles or any stuff around. .

Hand shakes are avoided.

1% hydrogen peroxide is used to rinse the patient's mouth for 1minute prior to any aerosols treatment procedure to decrease the bacterial pressure. Rubber dam use is mandatory

.

Every dental equipment or materials used are disinfected with 80% alcohol or sterilized using an autoclave after each use. Disposable cleaning stuff is brought in use as much as possible

.

Dental staff use hand gloves, nose and mouth mask, water proof face shields for protection.

Door handles, card transaction machine, wash basins, chairs and tables are cleaned from time to time daily.
What if you are infected with the Coronavirus but need urgent dental care?
If you are corona positive and suffer toothache or any severe dental related problem that needs urgent care, you can receive a referral from the dentist to visit the CAM (Corona Centre for Acute Dental Care). Also dentists might not accept clients over the age of 65 to maintain safety as they are a risk category. A special department for that is established in the hospital, if elderly are in need for dental treatment.
The cross-infection protocols in the Netherlands are always amongst the most strict in Europe.